Ancestry Testing
Click here to learn more about Ancestry Testing
Our exclusive Ancestry test examines all your ancestral lines at once, dating back 500 years to tell you which ethnic groups your ancestors came from.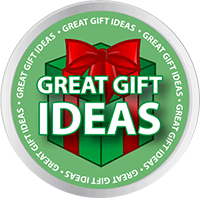 Our ancestry tests examine standard locations on your whole-genome DNA used in the forensic sciences and gives you a comprehensive picture of your ancestry based on all your ancestral lines.
The time depth is historical, not ancient (200 – 500 years). The report states the investigators' conclusion to testing up front and summarizes your principal ancestral lines in a sentence or two.
It then lists your top 50 world populations (including potentially 50 North American indigenous tribes, notably Cherokee, as well as Sephardic, Ashkenazi and other Jewish matches, Romani/Gypsy and other exotic groups).
It goes on to break out your top 20 countries of Europe (including the latest additions, Ukraine and Russia). You also receive your unique, identifying DNA fingerprint with lab results showing your 15 standard alleles.
In addition to your populations matches, the DNA Fingerprint Plus Test also tells you if your profile contains any of 18 ethnic markers. The test and ethnic panel confirm any Native American, African, Jewish, European or Asian ancestry; if you are primarily or even part European, you will also receive your top matches in our exclusive new EURO analysis, together with your Megapopulations.
Ethnic estimates by percentages are notoriously misleading which is why we offer Megapopulations Analysis, included with every DNA Fingerprint Plus Ancestry report.
The Native American DNA Fingerprint Plus Ancestry test will outline what tribes you have the most affinity with, which Native American markers you have and how many of them, and how common or rare your DNA profile is in Indigenous People.

Choose between our Basic World DNA Ancestry Test, the exclusive DNA Fingerprint Plus Ancestry Test or the more specific Native American DNA Fingerprint Plus Ancestry Test.
Discover your genealogy with just a swab from your mouth!
Trace your genetic ethnic ancestry back 500 years.
Free unmarked private shipping included with every order.